The much anticipated (in the gaming community) release of the video game Cyberpunk 2077 begins today.  The game involves players traveling through a futuristic city searching for an implant that promises immortality.  The game is being released in more than 18 languages and is technologically extremely sophisticated with many special effects.  For star power, the game includes Keanu Reeves as an avatar.  Cyperpunk 2077 retails for $60, however, many people are falling for a scam being found online where websites in numerous languages including German, Italian and English are falsely offering free downloads of the game.  Once you click on the tab in the website to start downloading the game you are taken to a phony installer screen, but once there you keep getting sent from screen to screen in search of a necessary key which you are then told you need to take a survey in order to receive.  However, after completing the survey and receiving the key, the next screen you see, duplicated below, takes you to another survey.  Ultimately, you end up taking the surveys and getting nothing in return.  While this version of a free download of a desirable video game scam only sets you up to receive spam related to the surveys, other versions of scams such as this can have much more dire consequences including downloading malware such as ransomware or luring you into paying for a game you never receive.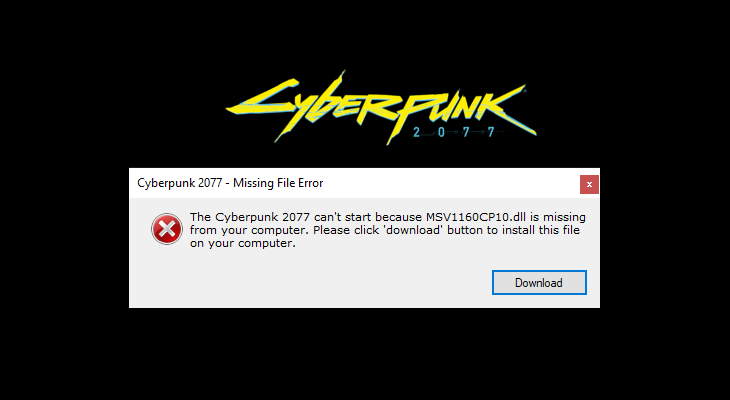 TIPS
We have seen this scam before with much anticipated video games and movies being offered for free.  Whenever you are offered something of great value for nothing, you should immediately be skeptical.  Websites offering free pirated versions of popular games and movie are illegal and unethical.  Don't trust search engine searches to provide you with legitimate websites to provide you with free access to copyright protected games and movies.  A prominent position in a Google or other search engine search only means that the websites appearing high were adept at understanding the algorithms used to position websites.  In the past some of these scammers would ask for a credit card allegedly for verification purposes, however the scammers would then use your credit card to make fraudulent purchases.  Never provide a credit card as a means of verification. Scams such as this are generally done to either steal your data or to download malware so you should avoid these free offers.  No one is giving away valuable games or movies just for taking a survey.
For those of you receiving the Scam of the day through an email, I just want to remind you that if you want to see the ever increasing list of Coronavirus scams go to the first page of the http://www.scamicide.com website and click on the tab at the top of the page that indicates "Coronavirus Scams."  Scamicide was recently cited by the New York Times as one of three top sources for information about Coronavirus related scams.
If you are not a subscriber to Scamicide.com and would like to receive daily emails with the Scam of the day, all you need to do is sign up for free using this link. https://scamicide.com/scam-of-the-day/